We use the term 'human capital' rather than 'human resources' at NSCC to reflect the deep investment we make in training and developing the skills of our workforce into a positive economic force.
To help employees acquire the necessary skill‐sets to meet the demands of a flexible and dynamic modern business environment, NSCC has introduced the Degree Reimbursement Programme (DRP), which provides employees with financial assistance and practical support to undertake college/certification level courses in subjects relevant to their job requirements. The concept of continuing education throughout the employee's career is a high priority for NSCC, and we will invest in helping our employees to achieve their full potential.
This is what our people have to say about working at NSCC International...
AMR DEGWE | SR. TECHNICAL MANAGER
I joined NSCC towards the end of 2005, coming from Egypt where I spent about 12 years working in the field of soil mechanics, geotechnical engineering and soil structures interaction. It was one of my dreams to work abroad to experience new work environments and different cultures. The plan was to spend a few years abroad, then go back to my country to continue my career.
But joining NSCC changed my plans entirely as I realised that ambition starts here. I joined the company 9 years ago as a Geotechnical Engineer, and have progressed to the level of Senior Technical Manager with the encouragement and support of NSCC management. During this period, I was involved in a remarkable number of prestigious projects. The high level of technical background coupled with the most advanced design software, text books and publications availed by NSCC allowed me to carry on with my postgraduate studies and obtain membership in prestigious institutes such as ICE and DFI. Through NSCC, I was able to attend many international courses in Computational Geotechnics. I am also given the privilege and honour to speak on behalf of NSCC at many international conferences such as the DFI Middle East Conference and IQPC Underground Infrastructure & Deep Foundations Summit.
It was clear to me from the first moment I joined NSCC that the entire organisation is built on science, devoted to the latest technology, providing the highest standards of quality towards engineering and projects delivery.
ANTOINE J. SAKR | MANAGER - INTERNATIONAL BUSINESS
In my career spanning 28 years working in different companies and business environments, it is with NSCC International Limited that I have found my place.
It is a very reputable and respectable company that defined and set a vision and mission that has led to its exponential growth over the past 49 years. It also honours its commitments to clients and its staff, which has helped it maintain integrity and transparency allowing NSCC to establish long term partnerships and build a strong brand.
The most rewarding part of my job is the closeness and support of the senior management to the staff. The team spirit we all work within helps us overcome all obstacles and challenges we encounter.
BALASUBRAMANIAN PALANI | SR. PERSONNEL ADMINISTRATOR
I am very proud to be part of the NSCC family. When I joined the company in 2006, there were only two staff in my (Human Capital) department.
I'm not exaggerating when I say that joining NSCC was a big turning point in my life. This is because I was entrusted with many responsibilities by different heads of department that gave me the opportunity to learn new things and develop my career. My supervisor, Ms. Zita has been most encouraging by assigning me new tasks that have helped mould and boost me to a higher level.
I am very happy to be a member of the Human Capital Department because it is the crucial link between management and employees. I am always very thankful for the opportunity to work in NSCC. Plus, special thanks to the owners for taking care of their staff by paying salary on time, even during economic recession.
DANIEL HAGOS | DEPUTY MANAGER - COMMERCIAL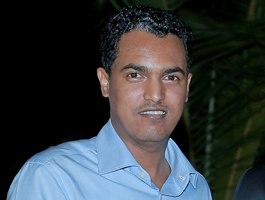 I joined NSCC International as Quantity Surveyor in mid-2008, I have had the pleasure of working for more than 8 rewarding years with NSCC, both in UAE and Qatar. The 5 years with our branch in Qatar gave me the opportunity to work as part of a very dedicated team, with remarkable senior guidance. 
I can attest that NSCC International definitely provides a platform to express and grow in every capacity with opportunities for professional development for those who work hard and aspire to excel. As a pioneer in the foundation industry, working alongside experienced seniors/colleagues and the exposure to prestigious projects is an exciting and worthwhile experience to which I remain grateful to be a part of.
KATE RODRIGUEZ | LEAD TREASURY ACCOUNTANT
A fresh graduate and a newly board passer, I landed my first job and joined NSCC International in early 2006 as an Accounts Assistant. With a love for number crunching and attention to detail, the role progressed more into Treasury Management – a busy yet exciting environment to work in. I have the opportunity to deal with different departments within the company and establish relationships with banks and insurance companies. I was initially mentored by the CEO himself, Mr. Khalil Khouri, and am very grateful for the confidence he had in my ability to get the job done. 
At present, with more than a decade of service in the company (and still counting), I am proud to be a part of an organisation that has shaped my career over the years and is committed to build relationships not only with clients, vendors or even bankers, but also to its own employees. The management truly treats its own employees like family. The support I received from my previous seniors and now, with my current manager, to accomplish challenging tasks and entrust me with more responsibilities have also contributed in my career development and encouraged leadership and proactivity. I am also privileged to belong to a team that shares a common passion and drive to deliver excellent results. 
Some can't even believe that this has been my first and only job and I'm sometimes asked why I'm still here. My answer. Trust. From day one, the management placed their trust in me and gave me a chance to prove that I am competent for the job. For this reason, I keep myself motivated by continually learning new things to improve, and I hope I can inspire others too. I trust NSCC will continue its success and growth in the future and it will be an honour to be a part of these achievements.
KRISHNAN BALAN | SR. PROCUREMENT OFFICER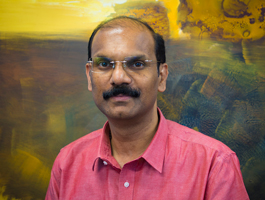 14th April 2001, an unforgettable and remarkable day for me when I joined NSCC International. It has been an eventful journey to date, and encouraged me to think positively plus lead a life full of expectations and surprises.
From the HDD Plant In-Charge to where I am now, I have worked hard to meet the expectations of the management and by improving the setup of NSCC's HDD Plant in Sharjah. I've also held dual roles as Project Administrator and Purchasing & Logistics officer for major projects from 2003-2006 such as the Sharjah Port for MIS, Palm Jumeirah and Al Raha Development. These prestigious projects were the turning point of my career, where Management placed their confidence in me by encouraging me to step beyond my comfort zone to learn about other fields of work. In 2008, I was promoted to Sr. Procurement Officer and streamlined the procurement procedures to a large extent.
 Working in NSCC has built my confidence to the ultimate level where I can face any challenge with the belief that "Nothing is Impossible". This journey could not be possible without the continuous support of management, my colleagues and especially Mr. Mohamed Alkaff, who believed in my capabilities to carry out my duties efficiently, and I hope my journey with NSCC continues for as long as possible.
MOHAMMAD YOUSAF IQBAL | PROJECTS DOCUMENT CONTROL SUPERVISOR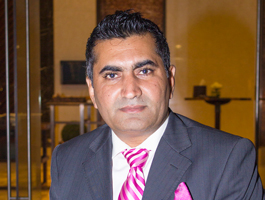 I am all grown up at NSCC! 
It was January 2004 and as a fresh graduate, I arrived at NSCC International to work with my professional mentor Mr. Mohamed Alkaff. I was entrusted with the document management and administration for one of our most prestigious and iconic projects, The Palm Jumeirah. Even back when other organisations were stuck with old technology and archaic systems, our young and dynamic leadership always provided us with the most advanced and state-of-the-art I.T. equipment that helped us not only make history alongside distinguished clients, but preserve these momentous milestones as well. 
As my journey continued from one project to another, I also advanced my skills and professional development, encouraged and supported by colleagues and many individuals. Our department was empowered and supported by the Management to deliver the best while safeguarding and protecting the information by modernisation of our I.T. infrastructure and document archiving system. 
I am proud to be working for an organisation that is a pioneer in its field, that embraces technological advances ahead of others, invests in its people and turns them into assets, then sends them out into the field with the full trust that they will deliver the best of the best to our clients.
 When I look back, I can see how NSCC's culture of mutual respect and helpfulness groomed my personality and made me a better person. I am satisfied with the progress we have made, and looking forward for more exciting and rewarding experiences!
OMER RATHORE | PROJECT MANAGER
I have not been with the company for as long as some of my colleagues have, but I would like to acknowledge that throughout this brief yet fruitful journey, my advancement from Site Engineer to Project Manager was made possible because of the support and guidance from my superiors and senior management. NSCC provides a professional, challenging and dynamic working environment, and it is the broad work frame offered by NSCC that has compelled me to work harder to reach the position I am now enjoying.
It was not always an easy journey and on several occasions I felt overstretched, but it was also at these crucial moments that I was always able to overcome the challenges with the support of my senior management. It was my management (namely Mr. Mohamed Alkaff and Mr. Nidal Khoury) who taught me how to hold my head high and persevere while outside my comfort zone and today I am thankful to all members of NSCC who have elevated my learning curve with their guidance, support, appreciation and positive criticism.
I am thankful to be part of this organisation which is now considered a benchmark in foundation engineering and I continue to look forward to playing an anchor role in the future growth of the company.
RAMI JABOUR | PROJECT DELIVERY MANAGER
During my early university studies, I developed a true passion for the subject of soil mechanics. For that reason, I continued my post-graduate studies and obtained a Masters Degree in Soil Mechanics in 2005 from Paris. After graduating, I joined NSCC International. The company gave me the chance to apply my specialised skills for everything below the ground.
Since then, I have been involved in many challenging and iconic projects including The Palm Jumeirah, Al Raha Beach Development and the Abu Dhabi International Airport Expansion Project. Under the professional guidance and support of our experienced senior management in the company, I have fulfilled my potential and continue to grow in the organisation.
ROCHELL SANTOS PAHATI | HEAD OF TENDERING DEPARTMENT
From small beginnings come great things.  It may sound like a cliché but that's how I can perfectly describe my journey here at NSCC. It's been more than 10 years, but I will never forget how the management put its trust in me, a beginner, provided encouragement and the opportunity to learn.  With the forthright and staunch support of my seniors, I landed with a job that is the perfect fit for me.
As an Estimator, I am tasked with three goals: to cover all costs (and not to miss anything!), win the project and boost profitability. The secret to achieve these? By simply taking ownership of the projects we are pursuing. I know it is not a comfortable job – I once read: 'the bid period is typically only a few days, yet the estimator's work stands forever for everyone to analyze'… Definitely true! With the type of work that I have, all documents and records play a big part for others to learn and to utilise for future projects.
It is still a long way to go, but with the kind of family bond that I have formed in the company, I am assured that any obstacles we face can be battled and won. We are a family that works hand in hand and one that leads an employee along a career path that is fulfilling.
STEPHEN FRANCIS | SENIOR DRAUGHTSMAN
I am very proud to say that I am part of this excellent team at NSCC who have completed many prestigious projects, on time, to perfection and to the highest quality.
As a CAD Designer in the field of Foundation Engineering and major Marine Works, my responsibilities are mainly to prepare the detailed design drawings and technical logistic plans for tendering (proposal) purposes.
I have learned far more than I ever expected, and I'm only halfway through my career. I'm sure I will continue to learn more with NSCC International.
TAMMAM CHACRA | AREA MANAGER - QATAR
After seeing how successful NSCC International was in Dubai and Abu Dhabi, I decided I wanted to work for NSCC. It was my dream to become part of one of the largest and most respected foundation engineering companies in the Gulf region.
I was first hired as a Project Manager and was assigned to one of the project sites in Dubai. I learnt a great deal while working on large scale projects. What made it more rewarding is how the company provides opportunities for people to improve themselves and hone their craft. Its commitment to clients and employees is unparalleled. It made me realise that choosing NSCC was the right move for me.
I was relocated to Doha to to take on the role of Area Representative when the company expanded to Qatar five years ago. As they say, with bigger responsibilities come bigger challenges! Yet, after 5 years of hard work and determination, as Area Manager now, I can say that nothing is better for me than seeing NSCC International Doha grow into one of the biggest and most reputable ground engineering contractors in Qatar. This would not have been possible without the efforts of our team in Doha who have been completely dedicated and relentless.
TAREQ AZAR | FINANCE MANAGER
Having a great understanding of financial and accounting functions provides a solid foundation for my current role with NSCC International. With NSCC I have sharpened my business mindset and have been very proactive in enhancing knowledge about all aspects. The company, led by top management is one of the great development success stories. With aspirational vision and goals, NSCC has built a powerful brand equity. And, with an impressive plan and great wisdom, we avoided the worst of the global financial crisis.
The opportunity to work with an amazingly diverse group of people has been invaluable. Working at NSCC is like being with family. NSCC offers a healthy work environment in which people can develop and make a difference.
YOUR TOTAL GROUND ENGINEERING PARTNER