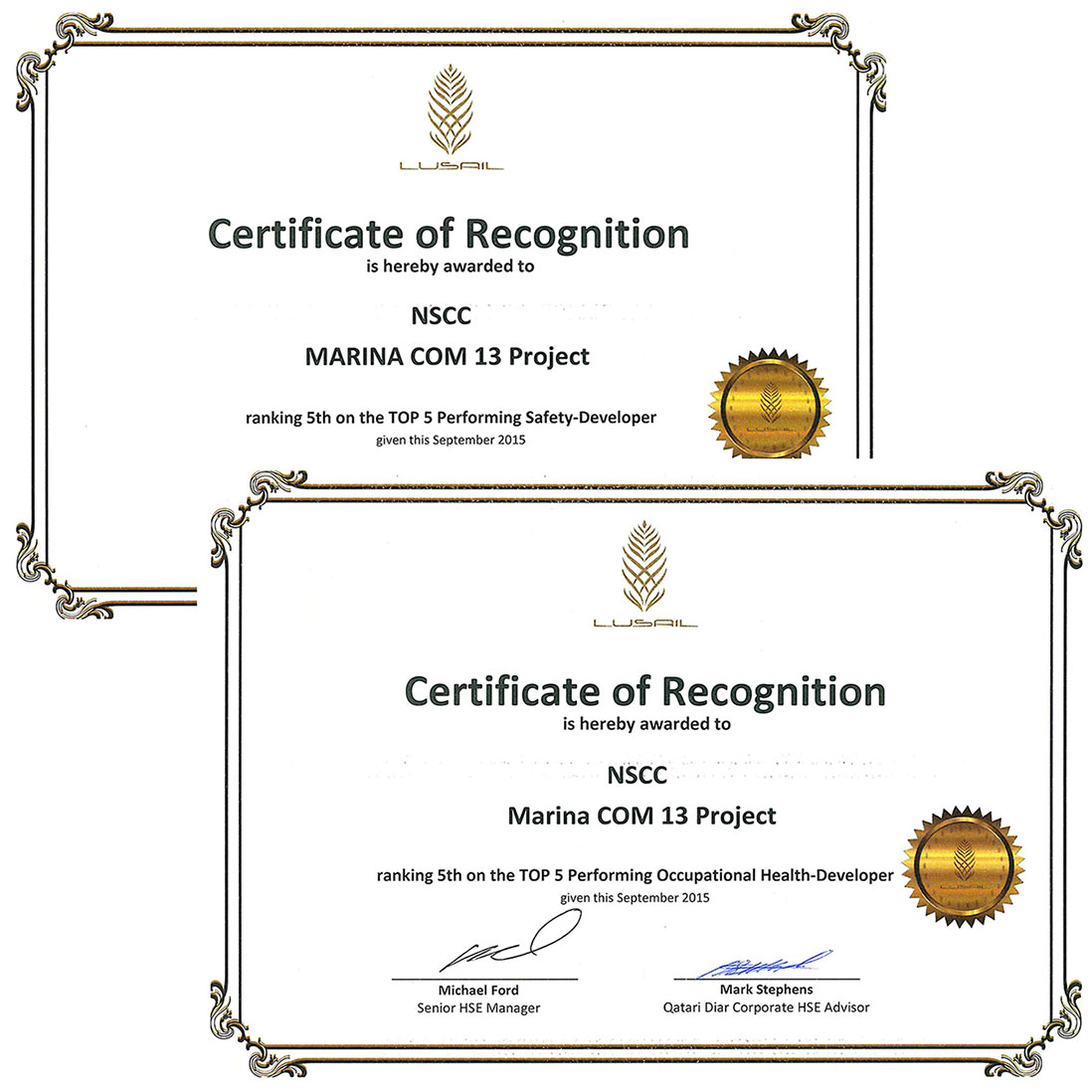 NSCC International Doha Awarded Top 5 Ranking for Health & Safety
Doha, 1 December 2015 – NSCC International Doha has received two awards for health and safety performance, as Top 5 Performing Occupational Health Developer, and Top 5 Performing Safety Developer, among more than 90 contractors operating in Lusail. Certificates of Recognition were awarded by Qatari Diar, the developer of Lusail City.
NSCC International is proud to have received this recognition as it continues to maintain world-class quality, health, safety and environmental standards in all aspects of its operations. NSCC has worked on several major projects in Lusail since 2012, including piling and shoring works for the iconic Marina Mall, the new headquarters tower for KAHRAMAA, Marina Mix-052, Marina Com-20 office tower and Al Sendian Tower.