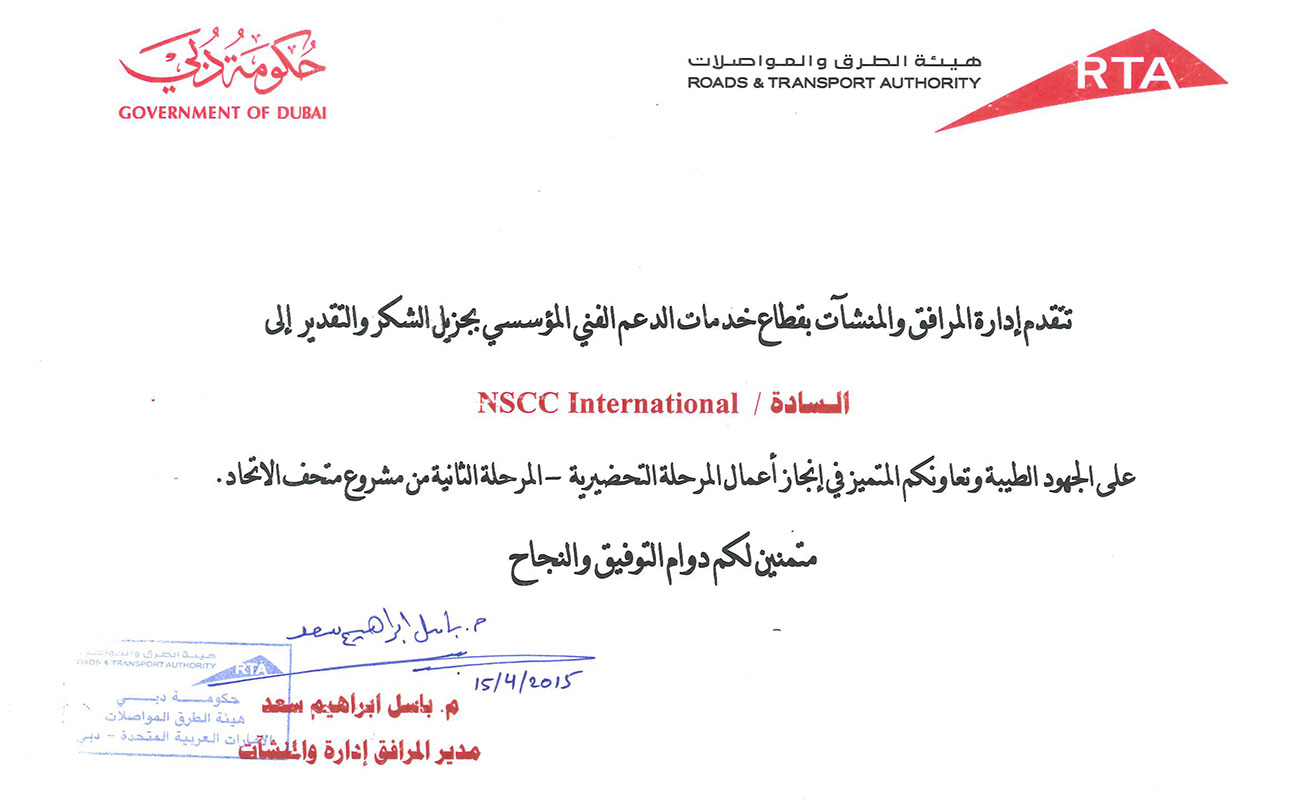 NSCC International Recognised by RTA for Excellent Performance at Etihad Museum
Dubai, UAE, 29 April 2015 – NSCC International has received a most honourable commendation from the Dubai Roads & Transport Authority (RTA) after an impeccable project handover for Etihad Museum in Jumeirah.
The main contract for the Enabling Works Package (Phase 2) was awarded to NSCC International by the RTA last year. The scope of works covered a range of complex techniques and solutions including secant piled wall construction, shotcreting, installation of ground anchors, rotary bored piles, CFA piles, as well as rerouting works of existing power, water and service lines. Strict measures and the highest QHSE standards were a priority on site, ensuring the pristine preservation of the existing historical Union House.
Upon successful completion of the enabling works, NSCC International was awarded a certificate of appreciation in recognition of its excellent performance, by the Building and Facility Management Division of RTA. NSCC is proud to have worked with RTA and project consultant, Halcrow, for this truly remarkable project, and honoured to be associated with a project of such historic significance to the UAE.