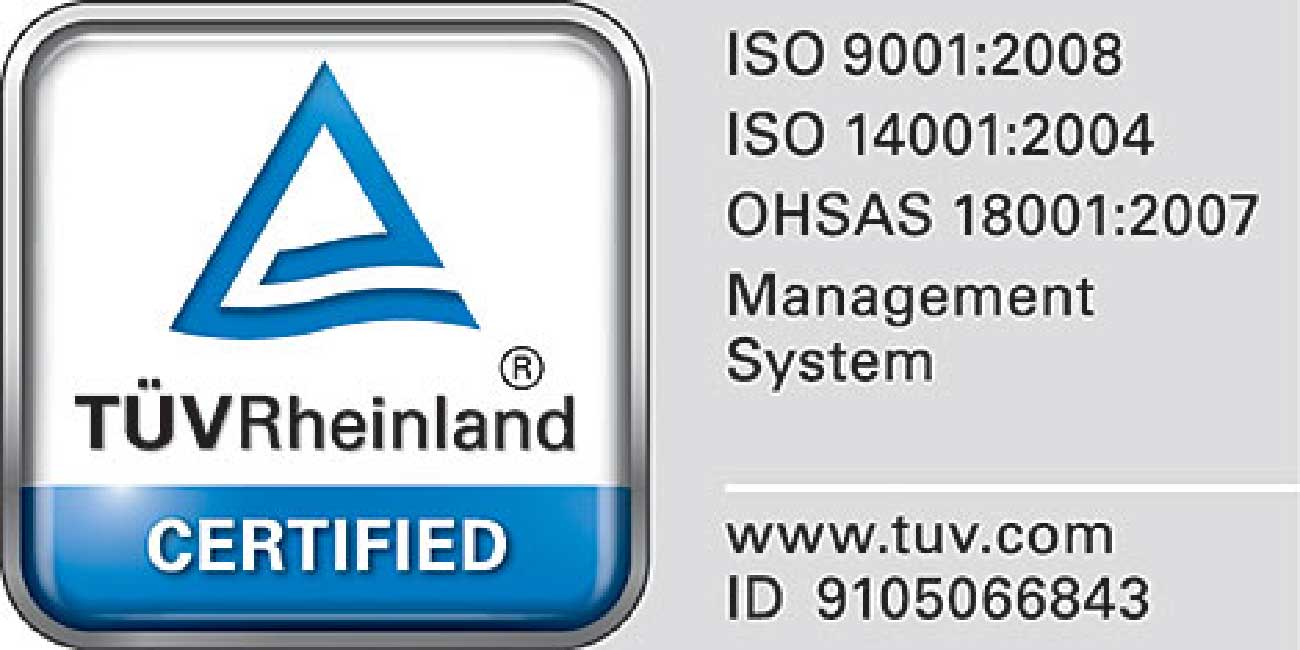 NSCC International Scores Triple ISO Certification
NSCC International is pleased to announce the successful certification of its Quality, Health, Safety and Environmental Management Systems. With centralised operations in the United Arab Emirates, NSCC International met the requirements of ISO 9001:2008 in November 2011, and ISO 14001:2004 and OHSAS 18001:2007 in October 2013 within the scope of its business and operations in foundation engineering, ground improvement, horizontal directional drilling (HDD), marine works and civil engineering.
These standards have always been practised at NSCC International and continually improved to maintain currency and relevance. This certification reinforces the company's commitment to providing quality work that meets the highest standards. The certification process is being followed in other NSCC International branches across the Middle East.
All three certifications were awarded by TÜV Rheinland. [ID Reference Number: 9105066843]